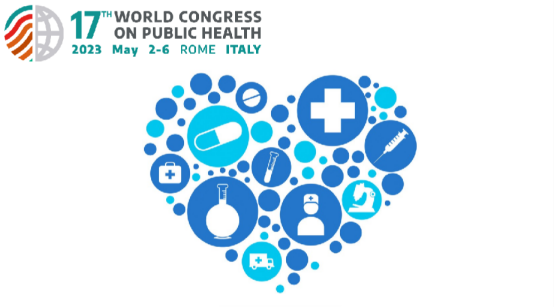 First Announcement of The 17th World Congress on Public Health—Rome 2023
In May 2023, over 3,000 public health professionals and researchers, policymakers, and students will convene in Rome, Italy, for the 17th World Congress on Public Health, a momentous event organised by the World Federation of Public Health Associations (WFPHA) in association with the Italian Society of Hygiene, Preventive Medicine and Public Health (SItI) and the Association of Schools of Public Health in the European Region (ASPHER).

The 17th World Congress on Public Health coincides with a critical juncture for our world. The COVID19 pandemic has indelibly altered our planet and our lives, exacerbating existing inequalities and informing us to the threats of an unsustainable mode of production. Conflicts worldwide, from Ukraine to Afghanistan, from Syria to Ethiopia — to cite a few — have further destabilised the world, alongside the devastating consequences felt by all those directly affected. And together with the pandemic and the war, we have failed to mitigate the effects of climate change — the pandemic itself a potential consequence — with environmental disasters growing in frequency and impact. We are undoubtedly living in a world in turmoil.

Now more than ever, these crises serve as an opportunity to advocate for and create better social protection systems, promote health for all, prepare for the challenges posed by future pandemics or global crises, and work together to end exploitation and to create harmony between nature and humanity.

The theme of the Congress — A World in Turmoil: Opportunities to Focus on the Public's Health — reflects our commitment, as the global health community, to work together in and outside of our respective fields to promote health equity and to build a more sustainable and just future.

This World Congress on Public Health will be an opportunity to foster collaboration and co-creation of a vision informed by our professional knowledge and that of the communities we serve. Empowering communities and becoming more responsive to them will lie at the heart of any attempt to move forward, to safeguard and nurture a world in need of healing and protection.